GeoDomainer.com -
Rob Grant Interview - July 23, 2008 Real Estate & Geo Domains - WebMasterRadio.fm
Published by Steve at 07:13 am under General
My good friend Rob Grant was recently interviewed on WebmasterRadio.FM on 23 July. Rob is the Geo Realestate King of the industry. He has some great information to offer on how he built his empire and the future of realestate geo domains. I advise readers to take notes and listen to this informative podcast.
Realestate Geo Domains will become some of the most valuable domains as the industry matures. Really, most large realestate companies still do not understand how powerful these brands are at this time. It is amazing that in 2008, the biggest industry taking the internet by storm, still does not completely understand the value of these geo domains.
As I have stated many times, the industry is maturing and pioneers like Rob are doing a fantastic job getting the word out to the masses. If you would like to chat with Rob, you can reach him on GeoDomainer.com.
click here to listen to this podcast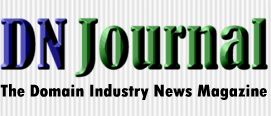 Cover Story
April 2008

The Domain Giant You Didn't Know: Rob Grant's Roundabout Route to Real Estate Riches (Online and Off!)

It's no secret that sales of 3-letter and other short .coms have been booming and that trend continued today when we learned that broker George Hong of Guta.com has closed the year's biggest 3-letter .com sale to date, moving PPP.com for $290,000. Hong said the buyer and seller both prefer to remain anonymous but he provided proof of the completed sale and price paid.
When we chart the PPP.com sale it will rank as the 7th biggest sale of any kind reported so far this year (unless an even bigger sale is reported before our next weekly domain sales report is released. We will be away the next two days for a family funeral so this week's report, normally released on Wednesday, won't be out until Friday).
Short .coms are not the only category in the world's most popular extension that is seeing a surge, despite (or perhaps because of) the release of hundreds of new gTLDs. Veteran domain investor Rob Grant of
WebMediaProperties.com, who holds the world's largest portfolio of .com city real estate domains (NewYorkRealEstate.com, for example) sent us note today to let us know he had just sold JacksonHoleRealEstate.com for $85,000.
Grant told us, "I've seen a significant increase in the number of qualified and substantial offers coming in from brokers for the premium '.com' real estate domains - this, paradoxically, as many of the new competing "real estate" extensions are just now being launched, most notably .realtor, and to a lesser extent .house, .home, .realty, .mls, .estate, etc. Over 23 new 'real estate' related gTLDs are scheduled to launch (or have launched already). As this growing clutter of new gTLDs overwhelms the public and the real estate industry, there appears to be a growing identity crisis among agents and brokers... and especially consumers."
"Amid all this confusion - pure .com real estate domains (brands like HiltonHeadRealEstate.com, SantaFeRealEstate.com, OttawaRealEstate.com and TorontoRealEstate.com) have continued to rise in value - selling in the high five and six figure range. The reason is simple - brokers and agents (and most importantly the public) instinctively recognize that these names are the most trusted and valuable brands."
Grant believes this is trend that is going to gain momentum as more new gTLDs are released, predicting, "The day is not far off when a major brand like HawaiiRealEstate.com, AtlantaRealEstate.com or NewYorkRealEstate.com will sell in the half million dollar range, or more. I talk to hundreds of brokers and agents who inquire about real estate domains for their business. There is also a great fear out there for the new 500 pound gorillas - called Trulia and Zillow - who dominate the search results for real estate. Brokers are scrambling to find new ways to rebrand themselves and stand out in the search results. If you own MiamiBeachRealEstate.com (a domain I've turned down offers for in the 6 figure range) vs. Joe Schmo real estate, you win!", Grant opined.
RealEstateDirectory.com CEO Rob Grant and eDevelopers.com President and CEO Cody Maher have announced a unique content and leasing partnership with the initial launch of PhiladelphiaRealEstate.com. After several months of testing and development the site went live in June and has just been successfully leased to Philadelphia based realtor Noah Ostroff, who will operate the site as a unique real estate portal in the major Philadelphia markets.
Grant said, "We are extremely excited to partner with Cody Maher and Dino Adamou of eDevelopers with the initial launch of this unique platform and I'm thrilled to be working with
Noah Ostroff, who has proven to be a very entrepreneurial and forward thinking Realtor in his approach to traditional real estate marketing. This is a big commitment on everybody's part with the signing of a long term lease, as well as a willingness to experiment with a unique real estate model that will grow and evolve as the market changes."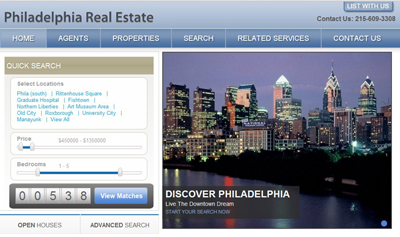 eDevelopers first approached Grant back in October 2010 at the T.R.A.F.F.I.C. South Beach conference in Miami. Dino Adamou of eDevelopers said, "Rob liked what we offered but was initially hesitant to move forward as others in the industry failed to deliver on their promises. However, we agreed to test our model out on a few of his real estate domains. It has been wildly successful and we are extremely excited about what the future of this model might hold."

Cody Maher said, "We designed the Software package to be highly scalable and easy to deploy. Within a matter of 1 week, we launched the real estate platform and began focusing on the SEO campaign which has been running for two months. The domain was originally beyond page 10 in Google search results and today sits at the top of page 2. We anticipate the site to hit page 1 within the next 3-4 months."
Their client, Noah Ostroff is also a happy camper. "This is an amazing opportunity for anyone looking to capitalize on an opportunity to grow their business through one of the most sought after domain names in their region. It is a turn-key package that will seamlessly enhance their current business without interruption," Ostroff said.
In addition to the launch of PhiladelphiaRealEstate.com, Grant and the team at eDevelopers are testing new platforms with sites at CaymanRealEstate.com and IowaRealEstate.com. Grant said that if the model continues to be successful, this same leasing concept will be executed across more real estate domains in the RealEstateDirectory.com portfolio - the largest network of geo-targeted real estate domains in the world. Grant and eDevelopers hope to open up new opportunities in the real estate industry by offering 'turn key' real estate portals to brokers and agents who are looking for both powerful branding and strategic marketing solutions
eDevelopers.com develops turn key web portals with their real estate, ecommerce and lead generation platforms. In addition to these software packages, the company operates a content creation company at ecopywriters.com as well as a link building service at edomainers.com. Together, these businesses provide clients with a comprehensive approach to web development and SEO.
click here for online article
(Posted August 4, 2015)
Grant is one of the original pioneers in the internet domain space. His company, WebMediaProperties.com, has been quietly and methodically acquiring and developing valuable domain assets dating back to early 1996.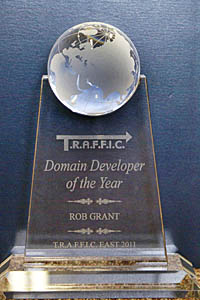 Over the last 15 years Grant has assembled one of the most diverse and impressive portfollios of premium generic domain names.

Today, his www.WebMediaProperties.com operates a global network of 7000 high value domains encompasing a wide spectrum of industries including publishing, music, law, finance, sports, retail, automotive, and literally hundreds of other niche categories.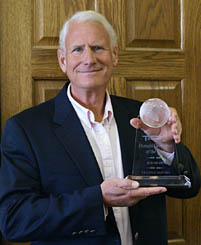 His www.RealEstateDirectory.com operates the largest portfolio of premium real estate domains in the world. In 2010, in partnership with eDevelopers.com, Grant launched one of the first innovative leasing platforms allowing brokers and agents to lease fully developed web portals built around premium real estate brands like www.PhiladelphiaRealEstate.com

Grant's www.EducationalDirectory.com comprises one of the largest, privately held portfolios of online educational domains including www.SpecialEducation.com and www.CatholicSchools.com
In addition to the above, Grant also operates his own private label network of 1500 developed web sites showcasing travel, sports and lifestyle.
While I was away on a South Florida visit Friday, the Wall Street Journal ran a new feature piece spotlighting a special listing from real estate domain pioneer Rob Grant's AdirondackRealEstate.com website. The property represented by Rob's company that the WSJ showcased is Kilkenny Lodge - a magnificent Adirondack lodge built in 1901-02 as part of a summer compound for William Kingsley, a New York banker who became president of the U.S. Trust Company.
The lodge was selected for the spotlight in a new interactive WSJ feature that will be showcasing unique properties from around the world. Readers are invited to go online at WSJ.com/realestate to
post their guess as to how much the house will sell for - and when. The Wall Street Journal will track the Kilkenny Lodge listing for the next 6 months to see which reader comes closest to
the final sales price if and when the property finds a buyer. For the record Grant is quoted as saying he expects the lodge to sell for close to the $690,000 asking price in mid or late summer.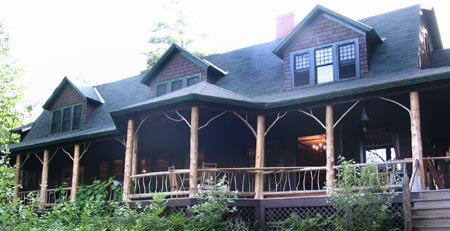 Kilkenny Lodge - what will Rob Grant sell it for?
The building has over 4,200 square feet and features seven bedrooms, six baths, hardwood floors, wood paneling, massive stone fireplaces, a private study and library, and a spectacular 80-foot long porch that stretches along the entire length of the lodge. The property is situated on a very private 2.3 acre plot surrounded by woods and streams with magnificent views of the surrounding mountains.
At 690k (less than the price of a number of individual domain sales we have seen over the past year) I could see any one of a number of domainer investors adding this property to their real world asset portfolio.
click here for online article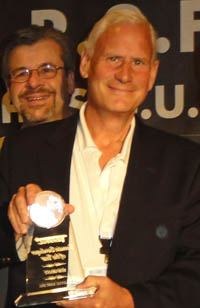 Rob Grant of Adirondacks.com (and many other sites) won the Developer of the Year Award.
By Ron Jackson

The final business day at T.R.A.F.F.I.C. 2015 got underway Tuesday morning (October 18) with another bountiful brunch at the Ritz Carlton Hotel on Fort Lauderdale Beach. This brunch was special though - it was the 7th Annual T.R.A.F.F.I.C. Awards Brunch that honored companies and individuals who excelled in our industry over the past 12 months.
Before the awards were handed out there were a couple of other business items to take care of. Those started with me taking the stage to provide an update on third quarter domain sales which showed a nice improvement over the same quarter a year ago. I will be detailing the stats I shared in our next newsletter that will be out within the next 24 hours.
click here for article
Rob Grant owns the world's largest collection of geo-targeted .com real estate domains and it is a rare occasion when he parts with one of them. However, this evening Grant, the CEO of RealEstateDirectory.com announced that he has sold ParkCityRealEstate.com to EW Partners of Park City, Utah for $60,000 in a deal brokered by GoDaddy.com.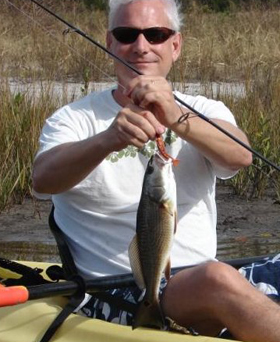 Avid fisherman Rob Grant reeled in a nice
.com real estate domain sale this week.
Grant said, ""We rarely sell any of our valuable geo-targeted real estate domains unless the offers are significant and reflect the true value of these names. ParkCityRealEstate.com was a domain that I originally hand registered back in the November 1996. This is a great example of how valuable these real estate .com domains have become over the years as a unique asset class - despite ongoing recessions and our current global financial crisis. Frankly, there's no better investment out there."
Recently, Grant partnered with Sothebys Select Real Estate to leverage his domain names in test markets throughout New York, building custom sites around geo-targeted domains like www.LakeGeorgeRealEstate.com. These partnerships are based on generating targeted real estate leads that can convert to actual sales and commissions.

"If you're fortunate enough to own a specific real-estate.com domain in a given city or region, and you take the time to really develop that name into a major real estate portal, you'll invariably own that market on the internet," Grant said. "We've proven that repeatedly with our own real estate firm here in the Adirondacks. AdirondackRealEstate.com is now responsible for 95% of all our real estate and vacation rental leads. We rarely use print any more for any of our real estate advertising."
Congrats to Rob, whose sale will undoubtedly give him a spot on this week's Top 20 sales chart that will be out Wednesday.


January 2007

Get a Great Domain Name. Looking for a memorable Web site address?
Don't think for a moment that all the good ones are gone.
BY MICHAEL RUSSER
Lease it.
You don't have to buy a domain name to benefit from its use. Domain leasing is based on the principle that many people simply type in the domain name for the type of product or service they're interested in. Then, they're redirected to your site, giving you extra traffic.

For example, if you specialize in Hollywood real estate, you may find that hollywoodrealestate.com is available for lease (which it actually was until someone leased it). If you leased it, whenever prospects type in www.hollywoodrealestate.com, they would be sent to your site.
You typically pay a fixed monthly fee based on the anticipated traffic. Think of this as a sophisticated form of pay-per-click, except that you pay a flat fee rather than a per-click cost. One domain leasing site that specializes in real estate domains, LeaseThis.com, also offers to wrap an appropriately designed branded version of the leased domain name location around your site. To see an example, go to www.hollywoodrealestate.com at the top you'll see the branded domain name being leased, underneath is the site of the company that leased it.

Leasing is smart for several reasons. Since you don't own the name, this approach creates a clear separation between your brand and that of the domain name. So when you're ready to terminate your lease, it doesn't affect the branding of your own site. (Tip: Never brand your site using a leased domain name, but always with one you own.) Also, you can use it as a listing tool; Imagine going on a listing appointment for a property in Hollywood and having the prospective seller type in "www.hollywoodrealestate.com" and see your site come up this way. Their perception is likely that you "own" that space.

click here for entire article



Monte talks to Rob Grant and Rob Barbour 12/21/2005 -
Monte Cahn Monte talks to Rob Grant and Rob Barbour. Rob Grant spent many years on Madison Ave. with Grey Advertising working on major accounts like Proctor and Gamble, Northwest Airlines, Playtex, etc. He moved to Lake Placid in the early 80s and started a number of businesses including a real estate brokerage firm and rustic furniture company! He created www.RealEstateDirectory.com which controls one of the largest online real-estate networks in the world. Rob Barbour, 39, is President and CEO of Digit Software, Inc, which provides software development services worldwide, cell phone services in Africa, and maintains a domain portfolio of 4000 names. Digit Software is also the parent company of Pokerliving.net, which teaches people how to make a living playing poker
click here to listen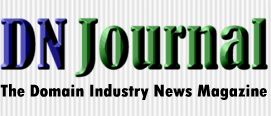 January 2007
Rob Grant, the President of RealEstateDirectory.com, a company that owns a massive portfolio of highly targeted real estate domains - "I wanted to help create a new revenue channel," Grant said. "I did not want to remain dependent on Google and Yahoo (the main providers of PPC revenue) and this looked like a very smart alternative. For a vertical portfolio like mine is is especially good because it is possible to forge a direct advertiser relationship for thousands of domains at once."
click here for entire story






October 19, 2006 09:00 AM Eastern Time
LeaseThis.com Ushers in a New Era of Internet Advertising
New Platform Brings the World's Premier Internet Real Estate to the Masses
LOS ANGELES--(BUSINESS WIRE)--LeaseThis, LLC announced today the introduction of LeaseThis.com, a radically-new, cutting-edge Internet advertising platform that seeks to revolutionize the business of online advertising. Research has shown that while the number of global Internet users is growing exponentially, the availability of premium, targeted domain names is rapidly decreasing. The result is an increasingly difficult task for businesses to establish an online presence, or even reach out and attract new customers, through a meaningful domain name.
LeaseThis.com's proprietary, patent-pending technology is designed to address this issue by better aligning the interests of online advertisers with those that control the Internet's premium real estate. "We are the first company to offer domain leasing on a scalable, global platform, thereby releasing the incredible value of premium domain names to businesses and individuals around the world," said Jonathan Boswell, CEO and Co-Founder of LeaseThis.com.
The value of a premium domain name is easily illustrated in the "real" (as opposed to "virtual") world of real estate. According to the 2005 NATIONAL ASSOCIATION OF REALTORS® Profile of Home Buyers and Sellers, 82 percent of first-time homebuyers and 78 percent of repeat homebuyers used the Internet to search for homes, and 24 percent of buyers actually first found their home on the Internet. For many Internet users, that search starts with real estate domains. For example, a prospective buyer looking for a home in Atlanta often types "AtlantaRealEstate.com" (www.AtlantaRealEstate.com) or "AtlantaHomes.com" (www.AtlantaHomes.com) into their web browser. With a median home price in Atlanta of $265,000, it is easy to see the intrinsic value of this type of highly-targeted traffic.
Furthermore, a recent study conducted by WebSideStory, Inc. (www.WebSideStory.com) shows that this type of "direct navigation" has a conversion rate more than 80% higher than that of traditional PPC (Pay-Per-Click) advertising on Yahoo! and Google.
Ammar Kubba, COO and Co-Founder of LeaseThis.com, acknowledges that the early response has been tremendous. "Businesses desperately want access to this premium traffic, yet the current PPC model often fails to capitalize on the true power and value of premium domain names, to the detriment of both advertisers and domain owners alike. With LeaseThis.com, we now have the ability to deliver this highest-quality traffic directly to the businesses that need it most, in the most efficient and compelling manner possible. We see it as the next logical step in the evolution of search marketing."
To develop its comprehensive and unrivaled inventory of premium domains, LeaseThis.com has been working closely with prominent domain owners such as Rob Grant, CEO of the RealEstateDirectory.com, which controls one of the world's largest and most sought-after portfolios of Real Estate domain names. According to Grant, the advantages to controlling a valuable domain on an exclusive lease basis are significant. "By leasing a strategic industry domain, companies can now effectively leap frog over their competition. Instead of merely being listed with dozens of other advertisers on a traditional PPC template, one company alone will have the exclusive use of these extremely valuable domain properties."
The initial release of the LeaseThis.com platform is currently available exclusively to select beta partners, in preparation for a full-scale global launch in early 2007.



Home | Brands | Real Estate Verticals | Press Room | About Us | Industry Info

Contact Us

copyright © 2015 GeographicDomainNames.com, All rights reserved.